We're all stuck inside. You've made all the sourdough you can and started every hobby under the sun. There's only so many socks you can knit and puzzles you can complete.
Maybe it's an idea that has been rolling around in your mind for a while – starting a blog. There's never been a better time! A blog is your digital journey into unleashing your thoughts and feelings into written form.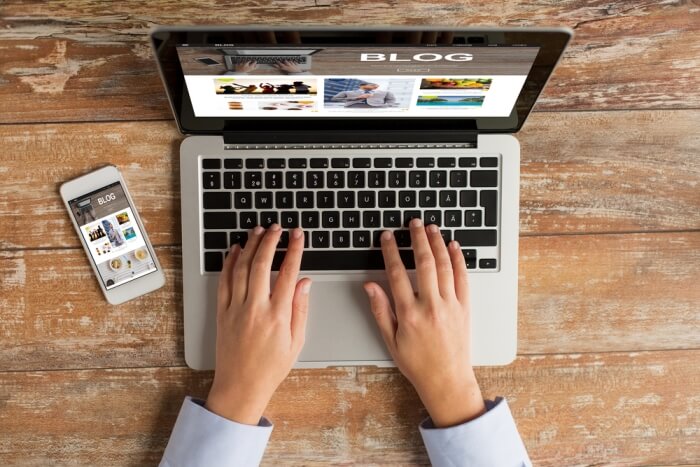 Why would you start a blog?
If you've been around the internet for any time at all, you know blogs are featuring all kinds of different topics. From baking to parenting, tech, or gardening – there are no limitations. You can use a blog to inform, share your knowledge and experiences, or as a personal journal.
How to start a blog?
There are a lot of website services out there and you can get as customized as you want to get. Here are a few popular choices for blogging:
Most of these services allow you to create a custom domain and add personalized content like design, formatting, backgrounds, and more.
What's the first step?
After finding the platform you want to use and deciding on a domain and design – now onto the tofu and potatoes of it all: blogging.
Step 1: Decide on the main theme (see the section below for ideas!)
Step 2: Write an About Me page
Step 3: Compose your first post
Sit back and let the inspiration roll in, tsunami style. For comprehensive help with starting your blog, The Blog Starter has a good guide for beginners.
Blog ideas
Think about the things you are most passionate about or interested in. Maybe even go retrospective and cover the travels of your past (we're stuck at home now, you might as well relive the glory days).
Use these blog ideas to kickstart your own:
Home-baking recipes (if you still haven't had enough sourdough)
Your weight loss and fitness journey
Video game reviews and deep dives
Sustainability and earth-friendly recommendations
Fun history lessons
The Pros of starting a blog
These days, it can be hard to get excited about something. Life might seem a bit duller and this can seriously bring you down. If you're interested in starting a blog, finally taking the time to do it can be the pilot light for igniting the joy back into your life.
A blog is a way for you to steam off your creative energy and develop your skills. It can give you something to activate your mind and offers an opportunity to connect with like-minded people from around the world.
The blogging world has been bustling since the dawn of the internet, and in the time of COVID, more than ever. You can use your voice to make a difference in the world and influence others to do the same.
Why not start a blog about being a serial-tree-planter??
Under the cover of night, you slink around with shovel and sapling in hand to plant secret trees around town. Sure, maybe it's a form of eco-vandalism (that's a stretch), but it's good for you, good for mama earth, and can attract a fun audience.
Before you know it, you've got legions of sneaky tree-planters all over the world using your hashtag and referring to your sleuthing techniques.
Beyond the blog
Try exploring the blogging world beyond your little internet island. What other blogs in your specific topic are out there?
Engage with the blogging world by:
Leaving comments on others' blogs
Reaching out to friends to do collaborative posts
Contacting brands about sponsorship posts and features
Organizing virtual events for bloggers and readers
Where can a blog take me?
It's possible to take your blog further than a personal journal, if that's your goal. Becoming a well-known internet writer can lead you into other media opportunities like book deals, radio shows, and more. It doesn't have to, of course.
Many bloggers are satisfied to keep within the backyard of their blog, and that's just fine. But if your personality wants to burst through that bubble, you can make that work too.
Maybe most importantly, you can help people, even if you just started a blog as a personal outlet. You can make a difference for others by:
Helping people to recognize common struggles
Educating others on meal planning and nutrition
Encouraging people to make earth-friendly choices
Providing some much-needed COVID-era entertainment!
Read on
Just go for it. There's no downside in starting your blog. You might not know it, but plenty of people out there are searching for information or encouragement that you might be able to provide.
Whether your topic of choice is fashion styling or identifying animals by their poop, you'll collect readers, hone your skills, and above all, find some joy. And that's a hobby worth pursuing.